East Hill Funicular Railway Station.
As I mentioned in my post about the
Pelican Diner
on my day off last week I visited Hastings for the day which was the first time that I had ever visited. There are certain things that you must do is the Funicular railway (that is spelt correctly I thought it started with a V for years!)
Top of the railway.
Now one thing thats really important is that there are two of these railways one on the East Hill and one on the West Hill. The East Hill has amazing views and a luscious field and ice cream van whereas the West Hill one you can visit the St. Clements Caves and Hastings Castle so it depends what you want. Make sure you get the right one or it may be a bit of a surprise! As you can see the railway way is so steep and at first if you don't like heights it does take some adjusting but it is worth it.
See what I mean? This is from the top of the railway looking down to the old town and isn't it just beautiful. You literally can see for miles.
East Hill Beacon
This is one of the Beacons along the South coast which was used to warn people about the approach of the Spanish Armada in 1588! It has been lit every year on bonfire night since 1995.
View from higher in the field.
Miniature Railway.
Just opposite the station on East Hill there is a miniature railway which is a really fun way to get back to the amusements and crazy golf area of Hastings. It is very cheap and good fun to speed along the seafront!
I would really advise a day out in Hastings if you can, there is so much to see and do. If you are like me and love some crazy golf they have the most amazing one here! It is called Hastings Adventure Mini Golf. There are three different courses of varying difficulty so there is something for everyone. It also is host to the World Crazy Golf Championships which I am going to have to do at some point! All in all it is a really fun day out and as a bonus you get to see some heritage and learn some history as well.
Have you ever visited Hastings? What did you think of it? Share your comments below :-)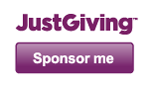 Follow
Labels: Photography Stories