Currently I am only working four days a week so on my day off last week I went to Hastings with some of my family. I actually have never visited Hastings except for some work a few years ago but I never had time to explore. I will be doing a more in depth post on my day in Hastings but today I am going to review The Pelican Diner where we had lunch.
I always find it hard to accommodate everyone for lunch because everyone likes different things. Most of us like a burger and chips or a hotdog and chips so I booked us a table at The Pelican Diner. When we turned up it was a lot smaller than I thought it would be. saying that there was an upstairs as well so there actually was plenty of room and it didn't feel cramped. Pelican Diner was an authentic American diner with the booths, burgers, smoothies and all things naughty but yummy!
As I cannot tolerate milk I couldn't have a milkshake but boy did they look amazing! When I looked at the menu it was small, concise but gave a huge variety at the same time. They are open for breakfast and lunch. The portion size was so generous you definitely got great value for money. I chose to have the BBQ bacon cheese burger and it was absolutely delicious! I don't often eat a whole burger but I ate every single piece of this one. The bun was toasted, the meat was thin but really tasty, the bacon was perfectly crisp, the salad was fresh and the cheese was authentic american style cheese. The BBQ sauce was really full of flavour but without being too sweet or tangy. You got so many chips and I love both ketchup and mayo as you can see there were some chips left! I am not a big fan of coleslaw but it looked nice.
The other members of the family had hotdogs which were a frankfurter in a bun with lots of chips on the sideband one had pancakes with bacon and maple syrup! You got four very large pancakes and again the bacon was perfectly crisp. All of the chips had a rosemary salt on which unfortunately I couldn't really taste but the chips were definitely yummy! The staff were so friendly and we asked for various requirements due to allergies etc and nothing was too much trouble for them.
This is the most amazing little restaurant in Hastings and I would really recommend you go there if you visit. You get so much food for your money and it is all really well cooked and lovely. I can't wait till my next visit!
I give this restaurant and meal 5*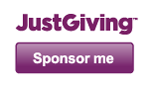 Follow
Labels: FOOD REVIEWS