Last week I decided I needed to do some more meditation and quiet time for me. I think that I should take more time to myself to reflect and take quiet time. I looked on the app store and found the Headspace app and was instantly drawn to it. I downloaded it to give it a go and I am taking part in the Take 10 series to try it out and see it if I want to subscribe monthly.
What I love about Headspace:
1) I find the app really easy to navigate around.
2) Andy has a really soothing voice which helps you get in the correct state of mind without feeling like you are about to laugh at any moment.
3) I like that there is a mix of animations and sessions as this makes it exciting to see what is next. The animations are followed by a meditation session.
4) It is very affordable per month if you want to carry on the sessions.
What I don't like about Headspace:
1) I would have liked a slightly longer trial but that may just be me being greedy!
2) That I can't do it all day :-)
I really love this app and think that I will do a subscription after I finish the 10th day.
What meditation apps do you like? Would you try this app?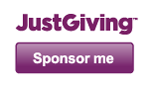 Follow