This weekend we went to the Sundown Cinema to see Grease. Now I absolutely love Grease I think that it is one of the most amazing films ever made. This made it even more amazing for me. It was 13 pounds per person which is a bit pricey but you get free popcorn and it isn't much more than going to a normal cinema and this is much more of an experience.
We turned up with our camping mat and sleeping bags ready to settle in for the film. There were also burgers and sausages to have before the film started which were yummy!
We chose our spot and ate our burgers and waited for the film to start. The Sundown screen people were really helpful and friendly the whole way through and couldn't have done more. The screen was in its protective bubble and it was such a cool idea.
The screen was right next to a lake which was such a beautiful setting. It couldn't have been more idillic and peaceful. There were lots of people but you didn't feel cramped and you had your own little spot.
This isn't the best photo in the world as I used my iPhone and also I didn't want to use flash and disturb people but you can see that the screen is really large and we were right at the back and I promise you could see perfectly. I think we had a particularly quiet group and I imagine that some of the showings people would be singing along (I did a little bit haha!)
If you can get to go and see an outdoor cinema I would really say go along its a fantastic evening out and really good fun! You can check out Sundown cinema
here
or on Twitter @sundownscreens.
I hope I get to go to another one of these at some point :-)
Have you ever been to an outdoor cinema? What was your experience like?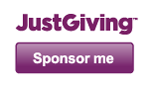 Follow