I was so thrilled when the lovely Holly from
Mellifluous
nominated me for the Starlight Blogger Award. This award originated from Carolina from
Yesterday After
and in her own words it was created to "honor those individuals who bring daily light into your soul with their creativity." I think this an incredible award and what a lovely way to celebrate other fellow bloggers?
So the following are the rules of the award:
1) Show off your award by posting the picture of it.
2) Thank the person who gave you the nomination.
3) Answer the 3 questions your nominator gave you.
4) Pass on the award to 6+ fellow bloggers.
5) Give your nominees 3 of your own questions.
Here are the questions that
Holly
gave me with their respective answers:
1) What Inspires you? Sharing my own life experiences good or bad to help others. I love seeing people in the world sharing their knowledge so everyone can be the best that they can be.
2) When you're having a bad day, what can put you in a good mood again? There are two things that are bound to put me in a good mood again. The first is a hug from my partner he knows that sometimes words aren't needed and a good hug will help me. The second if he is working or away is Despicable Me this film is fantastic and just makes me smile.
3) Three things that you want to do before the end of the year? I would like to gain 1000 followers on Twitter and 50+ followers on Bloglovin'. Next I would like to save as much money as possible to buy a house. Finally I want to attend as many Blogger events as possible to meet all of you lovely people :-)
So the bloggers I nominate are:
1) Jemma from
Dorkface
- I just love your honesty and that your always yourself.
2) Sarah from
SazBomb
- You helped me through the set up of my blog and are lovely.
3) Kelly from
The Vegan Taff
- You make me smile and I love your content.
4) Hayley from
Tea Party Beauty
- You always make me laugh and I really appreciate that.
5) Bex from
Bubbly Bex
- You have given me so much support, post great content and I love your Twitter pic!
The three questions for you guys are:
1) What do you want people to get from your blog?
2) What is your proudest moment this year?
3) Whats your favourite Blog/blogger this month?
Thank you again to
Holly
for nominating me :-)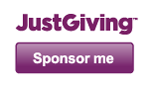 Follow
Labels: Blogger Insight