I have wanted to do this for a while and I am going to try hard to do this more often as I think we should all share appreciation for our fellow bloggers and highlight some of those who add something to our lives.
The Vegan Taff http://www.thevegantaff.com- I really like Kelly's blog and I read her posts without fail. I love that she won't use anything that is tested on animals or contains anything from animals. This takes a lot of dedication but Kelly makes it look easy and I love her photography in the posts too.
Tipsy Writer http://www.tipsywriter.com/blog/- I love everything about this blog and it has so many inspirational posts. I read this every morning before work and I find all the posts are insightful and some have really helped me with some issues that I have been through in my life. I look forward to a new post on this blog.
Vix Meldrew http://www.vixmeldrew.com- Vix is so funny she puts a great amount of humour in to her posts and has been so helpful and supportive to me. She is really supportive and her content is really well written. She is also the one of the hosts of #gbloggers on a Friday.
Tamzin from http://www.throughneweyesx.com- Tamzin is the other host of #gbloggers and is a lovely young lady! Her posts are full of beauty, colour and knowledge. You can see that she puts a lot of time and effort in to her blog and she is also a really lovely person.
There will more future posts that contain some more of the blogs that I love to read!
Which blogs do you like to read at the moment? Share below :-)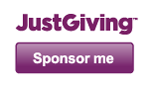 Follow