Today I thought I would share a little nifty trick with you guys. Macro lenses can be really expensive so I wanted to find an alternative cheaper option that still has a high quality. You may have seen one of my earlier posts on reversal rings which are an amazing bit of kit. How they work is that you get the correct reversal ring size attack it to the front of your lens and then screw it on to your camera body. So you will be attaching the lens the wrong way round for this technique. PLEASE be careful when you do this and don't screw the reversal ring on to the lens too tightly as it can give you a fright when you try to remove it later. It will get tighter because you screw it on to the camera so just make sure it is secured.
I used two different cameras for this on was my Canon DSLR and the other was a Sony A7 which is a mirror less camera. Because of the affects of the reversal ring you cannot change some of the settings on your camera when the lens is attached so make sure you get the settings correct before you start shooting. For these photos I used the following settings on my Canon they are 1/80 f8.0 ISO 400 Flash 1 1/3 and I also used some additional side light.
I have kept both of these in to show you two different styles. The first one is underexposed but I like the mystery that it alludes to also it is really sharply focused. The second photo is better exposed but has soft focus and is an interesting feature to this picture.
This photo was taken on a Sony A7 which is an amazing camera! I think this photo is absolutely beautiful it shows the real colours and every single feature pops out of the picture. I think it really has character. This was also done with a reversal ring.
This is a moody photo and shows a completely different camera to the shot. The details on the top of the head is very intricate and is almost soft.
I love reversal rings and it is a great way to shoot macro photographs without spending hundreds of pounds. You can purchase reversal rings on Ebay for a really good price. If you need any advice on which size ring you need please let me know below.
Which photos do you like the best from above? Do you think you will try this technique? Let me know below.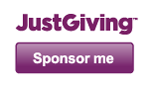 Follow
Labels: Photography Stories