This week I decided that my header needed a bit of a spruce and it was completely by chance that during the BDIB (Bloggers Do It Best) chat that Alice from The Rose Glow offered a few blog headers for free. I jumped at the opportunity and lucky for me Alice agreed to do the header for my blog!
I have only worked with one other blogger on design since I started blogging in July and I am always anxious about it as I want them to like my blog and I really don't want to accidentally offend anyone! Alice was an absolute delight to work with. She sent me fonts the night she agreed to do the header for me to choose from. For me it was an easy choice and one popped out as the right one for me. I emailed back and then it was bedtime so nothing else happened until the next morning.
I woke up on Saturday and there were already a selection of headers for me to choose from, which was so quick and really impressed me. What I particularly like about working with Alice was that she always asked me to be honest about what I like and what I might want changed which really helped me to feel at ease. I wanted a couple of changes so emailed back and these were done in less than an hour and suddenly it all started to come together! When this happened it actually made me feel really emotional about it as I feel so proud of my blog and this just helped that grow more.
I then set up a temporary password for Alice to size the header on to my blog. Unfortunately I was not well yesterday so I fell asleep and it wasn't quite right at first. My response was slow but this was not a problem with Alice and she helped and we sorted the issue out very quickly.
I love my new header and would highly recommend working with Alice she puts your vision in to reality which is crucial for me.
So a quick recap of the process:
Email Alice.
Fonts were sent.
Design was sent.
Any adjustments were made.
Temporary password set and header put in place.
Happiness at the final product!
The whole process was really fast and easy if you want a spruce this is a perfect way to do that. If you are interested in a new header or just want to check out an amazing blog check Alice out at
http://the-rose-glow.blogspot.co.uk
:-) There is also a button on my homepage if you want to click there directly. It will be there until the end of the month.
What do you do to spruce up your blog now and then? Share your comments on the new header below and what you may do for your own blog.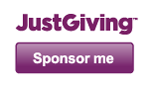 Follow
Labels: Blogger Insight