So I looked at the lovely Positively Flo blog and fell in love instantly! I particularly enjoy her Dear Future Me series. I contacted Flo to check if she would be happy for me to also do this series as I think it is so amazing and good to reflect on how far you have come in life.
So the first section is about 5 of my earliest memories.
Dear Future Me…
Question 1. What are your earliest memories?
1) Driving around the garden in my electric car pretending that I was a policewoman pulling over my dad on his lawnmower for speeding hahahaaaaa!!
2) Spending time with my family on the weekends and playing in the wendy house.
3) Winning my first piano competition.
4) Misunderstanding you were meant to blow bubbles in the paint and fairy liquid instead of drinking it!
5) Seeing the amazing fireworks in Disneyland Florida amazing!!
What are 5 of your earliest memories? Share below:-)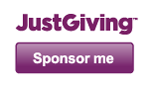 Follow