So this month Birchbox was a little bit different from normal. There was no Box!! Instead this month there was a lovely bag that you can take on holiday with you for those beach essentials.
Benefit Dream Screen SPF 45
As I am so fair skinned sunscreen is super important for me and I have to wear it all the time even if its overcast and the sun is just peeking out. When I saw it was Benefits Dream Screen for your face I let out a little whoop of joy as I love Benefit products. The product has a slight scent but nothing too strong which I really liked. When you put it on it may look greasy but this actually soaks in very fast and leaves your skin feeling really moisturised and smooth which is great as it is for your face. Also the fact that it is SPF 45 it is perfect for me. It really is silky matte and I would highly recommend picking some up.
Rating 9.5/10
Unani Body Treatment Aloe Vera
Now I have never heard of Unani before so when I saw this product I was very interested in trying it out. Also Aloe Vera is really big in the beauty world at the moment which got my interest even more. Now I am sorry to say I did not like this product! My first issue was that I personally really do not like the smell of this I find it very strong when it first comes out the pot. Also when it goes on to the skin I really did not feel overly moisturised. Unfortunately this product was not for me.
Rating 3/10
Soigne Nail Lacquer in Menthe
When I saw this I was so happy firstly this was an exclusive for Birchbox which made me feel special and also because I am in love with turquoise colours this season. The colour is vibrant and goes on really easily which is always a good thing. I will definitely be using this product a lot this summer!
Rating 9/10
BioNike Defence Tolerance Essential Cleansing Water
I have been really keen to try some cleansing water so I was happy when this was in my bag this month. Now as it says there is no fragrance to this product which is nice but personally I like a little fragrance in my cleansers as long as they are natural of course! When you put this on your face it makes your skin feel amazing! It gets make up off and really does leave your skin feeling lovely and clean. I really liked this product and will add it to my wish list.
Rating 9/10
POP Beauty Eyeshadow Trio in Peach Parfait
I love love love this eyeshadow trio. As I am fair skinned I have to be careful what colours I use on my eyes and these copper toned eyeshadows create a perfect smoky eye for the day time. The white base colour is shimmery and would look lovely on its own or for only a little more depth you could add the lighter bronze colour. If you like to add real depth to your look use the dark bronze shadow and it will look absolutely gorgeous! I will definitely be using these a lot over the summer! The slight downside is they do rub off very easily so maybe keep them in your Birchbox bag in your handbag :-)
Rating 9.5/10
Spa to You Nail Fie
Who doesn't love a nail file? I keep one in my bag all the time so this will definitely replace my tired looking one.
Rating 10/10
Which of the above would you try out? I would love to hear from you below.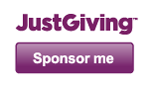 Follow
Labels: Beauty Reviews