I tried this out last week and you guys seemed to like it so I thought I would share my 10 good things from this week :-)
1) I have managed to have some more me time and have made it half way through Insurgent. Its amazing so far!
2) I got nominated for the Starlight Blogger Awards by the lovely Holly at Mellifluous.
3) I have sorted out my lunches for next week.
4) I received my new stickers for my journal and used some of them.
5) I had a week off from work and did lots of productive things but was relaxing too.
6) I started doing Mindfulness and meditation and found this really helped me.
7) I got some new clothes which were needed and they fit much better than the old ones!
8) I took part in some blogger chats and met some lovely people.
9) I reached 300 Twitter followers :-)
10) I have ended one life journey and a new one begins next week.
What were your 10 good things this week? Share below :-)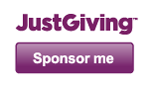 Follow
Labels: Blogger Insight