So I thought this week I would share 10 great things that have happened this week in my world:
1) I have started reading Insurgent its brilliant so far!
2) I found a new hair style that I really like.
3) I had my fringe trimmed so I can actually see again.
4) I have got over 250 Twitter followers.
5) I got to take part in some Twitter chats this week.
6) I bought some new music.
7) I got my nails sorted after snapping one on a parking meter! (I wasn't hitting it just trying to get a ticket.)
8) I found some nice salads and other recipes that I want to try.
9) I got time to catch up on MiC.
10) My avon mascara arrived and it actually does make your lashes look false you should definitely get some.
What are 10 great things that happened to you this week?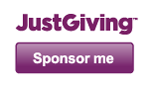 Follow