Last week when I was in London we popped in to Selfridges on Oxford Street. They currently have a project going on there called Project Ocean.
The idea behind Project Ocean is to stop plastic bottles being dumped in to the sea and killing of the fish. They predict that in the next 10 years there will be 1kg of plastic to 3kg of fish in our seas. To help stop this Selfridges is removing all plastic bottles from their restaurants. Look on their website to see what you can do to help. There was an amazing exhibition where the exhibits are made from recycled plastic.
This amazing machine it was it used to melt down the plastic to make the exhibits. It relies on sun to allow this process to happen.
This exhibit is made of sea plastic, reclaimed tropical hardwood, black perspex, gold plated steal and brass. The idea of this piece is to re-imagine maritime crafts by replacing more precious materials with ocean plastic.
This object is made from sea plastic with scrimshaw, reclaimed mahogany, rope and spun brass.
This one contains sea plastic, galvanised steel, etched brass, abalone shell, brass shackle and rope.
For this one sea plastic, sand blasted glass, gold plated steel and rope to make this piece.
And for this final amazing exhibit sea plastic, wood flotsam, milled aluminium, mother of pearl inlay, chromed steel and brass was used.
Aren't all of these pieces absolutely amazing and beautiful? We should do more to try and help our planet and show it more respect. We can recycle better and return some packaging for rewards to ensure they are disposed of or reused safely.
How could you help the planet more?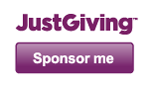 Follow
Labels: Photography Stories