For the first time ever I visited Oxford Street Lush. It was so unbelievably overwhelming and I ended up walking around the whole store before I could even consider making a purchase. It was absolutely amazing and I got some really amazing products whilst I was there. I have to be really careful with my skin as I have allergies so need to make sure I look at the ingredients.
Aqua Marina is a really lovely product. It is really gentle and smells absolutely gorgeous. You can use this everyday and it actually isn't hugely expensive.
I use this tonic water everyday and its so lovely and refreshing on the skin but really gentle at the same time. This was also a good price and you don't have to use much of it.
It took me a while to decide which facial moisturiser that I wanted to get. I am not usually a huge fan of Lavender and that is the main ingredient in this product. When I put it on my skin it was so soothing and there is only a tiny bit of Lavender in it and it feels so lovely on the skin.
This bath bomb it absolutely amazing. It smells so good that i don't want to use it! Its called Dragon Ball and I love it because there is not sparkle or anything that I may never get off the bath afterwards!
The final face product that I bought was a fresh face mask. You have to use this mask in three weeks because of the fresh ingredients that are in it. The mask is cooling on the face and when you wash it off your skin is super smooth. It also smells good enough to eat but don't!
What are your favourite Lush Skincare products?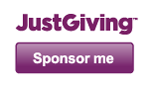 Follow
Labels: Beauty Reviews