I thought as part of letting you guys get to know me better that I would tell you how The Small Things of Life started and why. Earlier this year I was struck down with some strange bug when I travelled abroad and since then I had not felt well at all. Finally in June this year it built up and I ended up having to stop as my body said no more. People who know me well will tell you that I am useless at doing nothing. I am always doing something including talking in my sleep as well as all day :-)
HOW!
I had really wanted to start a blog but didn't think I would be able to do it and people wouldn't want to read my posts. I did lots of research when I was first off and decided to bite the bullet and go for it. I thought about what I wanted to talk about and share with people. I love photography and thought that I could share some of the knowledge that I have picked up along the way to help those people starting out to get through the tough stages of learning. I also love beauty so thought I would share my loves and hates of beauty products. There is also some lifestyle posts thrown in to help those who may be going through a tough part of their lives.
WHY!
The blogs name took a while to think of but the essence of it is that its The Small Things of Life that make us and also how our lives pan out.
I love sharing my experiences and what I learn along the way with you all. We can all learn from each other and help one another be the best people we can possibly be!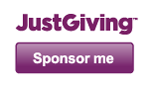 Follow
Labels: Blogger Insight