So today I thought I would do my first ever book review as reading is something that I love to do. Apologies for the dodgy photo but I use the Kindle App on my iPad so I don't have an actual book to photograph.
Book
Divergent by Veronica Roth
---
Story
This book is set in the post-apocolyptic era. When children reach adulthood they have to decide which of the five factions they will live the rest of their life in. When Tris takes the test to see which of the factions she is suited to the results are not quite what they seem. We then follow Tris through her journey of initiation in her new faction and the people and characters that she meets along the way. She also finds love within her new faction and alongside the main story this sub story starts to evolve.
---
My Thoughts on the book
I first was aware of this book when I saw that the film was out on DVD. I always try to read the original book before I watch the films. I downloaded it on to my Kindle and finally I got round to reading it this year. When I first started to read it I noticed that it is very similar in many ways to The Hunger Games which for me is a good thing but I worried that I may get bored if it was too similar. As I continued to read I got more and more drawn in. Veronica Roth really brings the characters to life in the story and you almost feel everything that they are going through. I find reading quite tricky but this book was so engaging and I literally could not put it down. A book of this size would normally take me about two months to read but it only took me two weeks! I really loved the storyline and felt the twists and turns really kept you on your toes throughout. This book is aimed a young adults but I think that adults who like this kind of book would absolutely love it! As I have a very vivid imagination these types of really get my mind going.
---
Stars
*****
I give this book five stars and am currently reading the next one in the series so keep an eye out for the review.
Have you read Divergent? What were your thoughts on it? Do you have any other suggestions for me to read?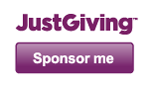 Follow