At he start of this week I was nominated by Rachel from the illustrated Teacup (http://www.http://illustrated-teacup.blogspot.co.uk) to take part in a blogging love/hate tag. It was the first time I had been invited to do something like this so I was so excited! So the idea of this is for the blogger who has been tagged to write 20 things about themselves. 10 of the things are things they love and 10 things are what they hate, then at the end of the post they nominate 10 bloggers to take part too! So here it goes:
Loves
#1 Flowers- I absolutely love flowers as you can see from my blog, they are so bright and beautiful and make me smile.
#2 Weekends- I love weekends because I get to spend some much needed quality time with my other half. That leads me on to…….
#3 My other half- Where do I start?! He is just wonderful, he always supports me through everything and makes me feel special every single day.
#4 Books- I love books because you can escape away from reality and get immersed in to a whole different world.
#5 Photography- This is similar to above, when I take photos I go in to another world of beauty and magnificence.
#6 Make-up- I love playing around with different looks and new products. Sometimes it goes well and other times I look like I put it on in the dark.
#7 Food- This is a surprising one for me as I have not always loved food. Nowadays I love to go and try something new and a bit different and enjoy each meal.
#8 Aromatherapy Massages- This is one of my favourite ways to relax and is a lovely treat every now and then.
#9 Spinning- Exercise is very important to me and spinning is my favourite activity as it gets out any built up stress and you get to listen to loud thumping music without anyone complaining.
#10 Blogging- Well this is kind of an obvious one! Blogging is such a big part of my life now and helped me through a really difficult time in my life.
Hates
#1 Allergies- I never used to have any allergies but over the years I have developed some and I miss the things I can no longer have.
#2 Bullying on Social Media- This really upsets me so many people have unfortunately been lost to this and it really is unnecessary!
#3 Betrayal and Dishonesty- I find that people can be very fake and dishonest which can make life very miserable for people.
#4 Horror Films- They just scare me and make me anxious.
#5 Mosquitos- They always bite me and are so itchy and irritating.
#6 Blurry Photos- Its always annoying when you get home and the photos are blurry.
#7 Painful Shoes- Heels are particularly troublesome for this one why can't they feel like slippers?
#8 Flying- I am such a nervous flyer, I have no idea why but when those wheels touch back down I breathe a huge sigh of relief.
#9 Mushrooms- These are yucky, so slimy I really hate these.
#10 Burns from curlers or straighteners- Do you know that one of the main causes for burns at home is women sitting on hair straighteners?! They are so painful I still have the scar on my arm. I now always have some burn gel in my make up bag.
So now the really good bit I nominate the following:
Kelly- www.thevegantaff.com
Jess- www.coffeeandcosmetics.com
Brooke- www.brooke-elise.com
Sarah- www.sazbomb.co.uk
Becca- www.butterflybecca.com
Alice- www.thesmalldesk.com
Sophie- www.thelittlebonesblog.co.uk
Jemma- www.dorkface.co.uk
Tamzin- www.throughneweyesz.com
Jessica- www.jesswift.blogspot.co.uk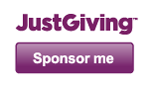 F
ollow
Labels: Blogger Insight