Today I wanted to share with you what my hopes and dreams are for my blog in the next few months. Now I have been doing my blog for almost 6 weeks I thought now was a good time to do a post like this. Thank you to everyone for all their support so far it means a lot to me. H :-)
I want to reach 100 Bloglovin followers by the end of the year.
I want to have at least 300 followers on Twitter.
I want to work on my photography for my blog.
I want to attend a blogger event.
I want to start a blogger planner.
I would like to host a Twitter chat.
What are your dreams for your blog?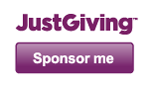 Follow
Labels: Blogger Insight